Giselle Anatol
---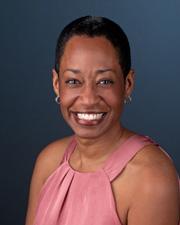 Biography
—
Anatol's primary fields of interest are Caribbean and Caribbean Diaspora Literature, especially 20th- and 21st-century women's writing, African American Literature, and Children's and Young Adult Literature, particularly representations of race, ethnicity, and gender in narratives for young people.
Selected Publications
—
Anatol, Giselle Liza. "'The Soucouyant, and Other Bloodsucking, Skin-Shedding Female Monsters' ." Listening to Our Monsters., vol. 52, no. 3, 2017, pp. 191–98.
Anatol, Giselle Liza. "'_Brown_Girl_Dreaming_: A Ghost Story in the Postcolonial Gothic Tradition.'" Children's Literature Association Quarterly, Special Issue on Genre and Black Literature, vol. 41, no. 4, 2016, pp. 403–19.
Anatol, Giselle Liza. The Things That Fly in the Night: Female Vampires in Literature of the Circum-Caribbean and African Diaspora. Rutgers University Press, 2015.