Christina M Holt
---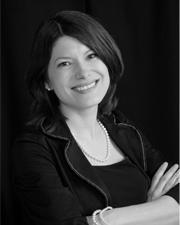 Program Specialist I, Bureau of Child
Research, Associate Director
Community Tool Box Services
Contact Info
4082 Dole Human Development Center

---
Biography
—
Christina M. Holt, MA, is Associate Director for Community Tool Box Services at the Work Group for Health Promotion and Community Development. She holds a master's degree in Human Development (Child and Developmental Psychology) at the University of Kansas. Christina also received her undergraduate degrees at the University of Kansas in American Studies and in Human Development and Family Life (with an emphasis in Community Leadership and Development). The behavioral science training that she has received under girds her work to help communities make a difference on socially important issues. Christina has extensive experience in various leadership capacities, coordinating and conducting training, coordinating community projects, overseeing development projects, and developing data collection systems. Her experience includes acting as Director of Behavioral Services and Family Enhancement at Community Living Opportunities, serving as a Research Associate at the Work Group for Health Promotion and Community Development, and serving as the Co-Director of KU's Center for Community Outreach.
Christina is helping the Community Tool Box expand web 2.0 capabilities and community-building through social media. Christina also has educational training and experience helping communities design, collect, analyze, and make sense of their community change data, and uses that experience to oversee Online Documentation and Support System development and services.
Christina served as a Senior Undergraduate Fellow of the Kansas Health Foundation and was also trained by the Foundation's Master Facilitator Program. She is currently a Kansas Health Foundation Ambassador and a Kansas Leadership Center Affiliate Faculty Member.
Christina coordinates the work of the Community Tool Box in an effort to give people tools to address socially important issues in their communities. She oversees the CTB's development, helps build key partnerships to promote the CTB, obtains resources for the CTB, provides technical assistance, and coordinates training. Ms. Holt also helps with various other grants and research projects at the Work Group.