JENNIFER NG
---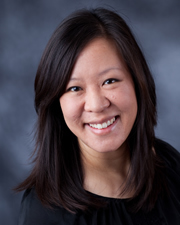 Contact Info
Joseph R. Pearson Hall, room #424

---
Biography
—
Program Affiliation: http://elps.ku.edu/ Related Information: http://elps.ku.edu/courses
Research
—
Research interests:
multicultural issues related to race, class, and other equity concerns in education
qualitative research methodology
Teaching
—
Courses: ELPS 743: Foundations of Multicultural Education ELPS 745: Sociology of Education ELPs 871: Introduction to Qualitative Research
Teaching interests:
multicultural education
diversity and equity in education
qualitative research methods
Selected Publications
—
Ng, J. (2009). Problematizing Payne and understanding poverty: An analysis with data from the 2000 census. Journal of Educational Controversy - Issue 1 | Volume 4.
Ng, J. (2006). Poverty and education: A critical analysis of the Ruby Payne phenomenon. Teachers College Record.
Awards & Honors
—
<div class="fp-award fp-container"><div class="aca-award">Class of 2015. Leadership Kansas. Received: 1-01-2016.</div><div class="aca-award">Gene A. Budig Professorship. Received: 1-15-2012.</div><div class="aca-award">Keeler Intra-University Professorship. University of Kansas. Received: 1-15-2012.</div><div class="aca-award">Nominee, W.T. Kemper Fellowship for Teaching Excellence. University of Kansas. Received: 1-01-2010.</div><div class="aca-award">Faculty Achievement Award given for the Outstanding Teacher in the School of Education. University of Kansas. Received: 1-01-2009.</div></div>