Kimber Richter
---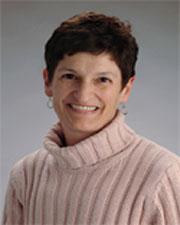 Professor, Preventive Medicine
Contact Info
3901 Rainbow Blvd
Kansas City, KS 66160
---
Biography
—
Public health initiative at KU Medical Center established a smoke-free environment for its campus.
Education
—
B.A. in Philosophy, 1984, St. John's College
M.A. in Human Development, University of Kansas, 1994
M.P.H. , University of Kansas, 1996
Ph.D. in Behavioral Psychology, University of Kansas, 1998
Research
—
Effects of smoking on Latino populations; pulmonary diseases
Selected Publications
—
"Prevalence and Predictors of Tobacco Treatment in Hospitals." Joint Commission Journal on Quality and Patient Safety 35.11 (2009): 551-7.
"The impact of repeated cycles of pharmacotherapy on smoking cessation: An observational study." Archives of Internal Medicine 169.20 (2009): 1928-9.