Laura Herlihy
---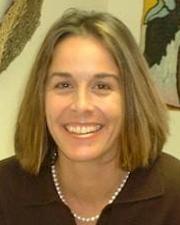 Lecturer, Latin American & Caribbean Studies
Biography
—
A comparative analysis of indigenous and Afro-descendant women's political rights in Mexico and Nicaragua. Examining indigenous Zapotec women's political and human rights under Usos y Costumbres (Mexican customary law) in Oaxaca, Mexico.
Education
—
B.A., Tulane University, 1986
M.A., Louisiana State University, 1990
Ph.D., University of Kansas, 2002
Research
—
Social organization, Indigenous and Afro-descendant peoples, globalization, transnational feminism, gender, race, and ethnic identity.
Teaching
—
LAA 100: Latin American Culture and Society
LAA 302/602: The African Diaspora in Latin America (Fall 2010) 
LAA 302/602: Spoken Miskitu: Language Culture
LAA 302/602: Intro to Spoken Miskitu
LAA 302/602: Peoples and Culture of the Miskito Coast
LAA 302/602: Women and Globalization in Latin America
LAA 332: Language and Society in Latin America
LAA 503: Race, Gender, and Ethnic Nationalism in Latin America
LAA 602: Social Organization in Latin America
Selected Publications
—
2008. "Neither Black nor Indian: The Discourse of Miskitu Racial Identity in Honduras." Geoscience and Man. 40:129-144. 
2008. "Matrifocality and Women's Power on the Miskito Coast." Ethnology 46(2007)(2): 133-150. 
2007. "Sexual Magic and Money: Miskitu Women's Strategies in Northern Honduras." Ethnology45(2006)(2): 143-159. 
2006. "Ethno-Feminism on the Central American Atlantic Coast." Women Writing and Reading.http://www.crcstudio.arts.ualberta.ca/wwr/magazine.php. 2006. "'Magia Sexual' y dinero: Las estrategias de las mujeres miskitas en la economía global." Wani (Revista del Caribe Nicaragüense). No. 46 (Julio-Sept.): 62-72. 
2005. "Performing Indigenous Masculinities in the Global Economy." Southern Anthropologist 31(1-2): 35-52.
Grants & Other Funded Activity
—
2008. Fulbright-Hays Faculty Award (to Mexico). "Indigenous Women and Political Autonomy in Oaxaca, Mexico." 
2007. Hall Center for the Humanities. University of Kansas. Faculty Research and Travel Grant (to Nicaragua). "Women's Oral Histories on the Nicaraguan Atlantic Coast." 
2005-2006. The Wenner-Gren Foundation for Anthropological Research, Individual Research Grant (to Nicaragua). "Indigenous Feminism on the Nicaraguan Atlantic Coast: Merging Motherhood and Self-Determination." 
2003-2004. CIES Fulbright Award (to Nicaragua).