Linda Lee
---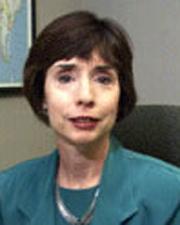 Associate Professor/Associate Dean
Research
—
Examine effect of satellite delivery on advertising and advertising agencies in Latin America , as well as TV network activity and business ventures among North, South, and Central American corporations.
Teaching
—
Advertising, broadcast news, international marketing communications
Selected Publications
—
"Cambios tecnológicos, socio-económicos y políticos impulsan a Latinoamérica hacia la Era Global de las Comunicaciones." Estudios Latinoamericanos SOLAR , 1998.
"Estados Unidos y América Latina en la Era de la TV Satelital." Revista Mexicana de Comunicación . Oct.-Dec. 1997.
"Prime Time in Ecuador : National, Regional Television Outdraws U.S. Programming." Journal of American Culture . Spring 1997.